Refurbish. Repair. Recover.
All services are preformed by our Certified Apple Technicians
Onsite consulting solutions for your Apple set up and home and office needs
Apple Service Providers performing Apple Repairs with Apple Certified technicians.
Certified Mac Repair in Dallas and Beyond
If you're looking for a certified Mac repair specialist in Dallas or across North Texas, Mactracks is here to help. Our certified Apple technicians know how important your Apple and Mac devices are to your work and your life. That's why we put the utmost care and attention into fixing your Apple and Mac computers.
Certified Mac Repair for all Devices, from MacBooks to Vintage Apple Computers
The Mactracks specialists have a passion for Apple products and extensive industry knowledge. We can work on almost any Apple computer, regardless of age, from the newest Apple MacBooks, MacBook Pros, and iMacs to the original Apple I and Apple II home computers. Whether the issue is physical damage to the device's components or rare logical damage resulting in kernel panic errors, we provide immediate support. We understand how stressful it can be to face a broken Mac, wondering if you'll need to replace the unit or if it can be repaired. We keep you up to date on the status of your Mac repair so you don't have to worry. Business owners can benefit from our remote support or on-site service. We work to get your systems back up and running quickly to reduce lost time and revenue.
Our Mac Repairs Include Display & Glass Replacement
A broken screen doesn't have to spell tragedy. Mactracks specializes in the repair and refurbishing of Mac monitors, displays, and glass. Our Apple Certified Mac Technicians can also replace the glass on Unibody Macbook and Macbook Pro notebooks. Whether your Mac screen broke due to a natural disaster, carelessness, or circumstances beyond your control, our Mac repair services will have your device looking as good as new as quickly as possible.
Let Our Experts Handle Your Malware
Mac units running proprietary Apple software are less susceptible to malware than other operating systems. But malware can happen at any time. It pays to be vigilant with up to date security measures. And when the unthinkable happiness and your treasured Mac is infected, Mactracks certified Mac repair specialists have the experience, tools, and technical savvy to remove any infections and get your Mac running like new.
Certified Mac Repairs You Can Trust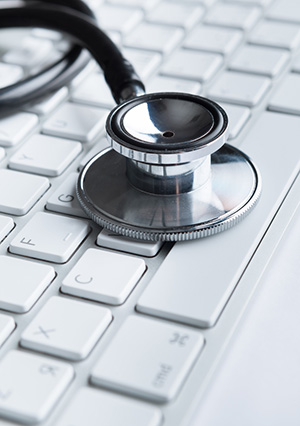 It's not always easy knowing who to trust when it comes to your mission critical Apple devices and Mac computers. Mactracks has a solid, 24-year reputation serving businesses and individuals in the Dallas-Fort Worth region. A family-owned and -operated, certified woman-owned company, Mactracks puts customer service first. We strive for a successful Mac repair every time. Contact us for certified Mac repair today:
972-442-1545
(Plano)
or
940-243-3300
(Denton)
.